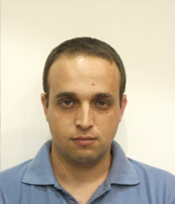 Yaron Shoshani
Vice President of Research and Development – Exent
As Vice President of Research and Development, Mr. Shoshani oversees the ongoing evolution of Exent's proprietary technology platform for delivering a superior gaming experience for the company's service provider partners and customers.
Prior to joining Exent, Mr. Shoshani served as V.P. of Research and Development at Zlango and at RegiSoft, leading both server and mobile client side development in support of mobile carrier partners around the world.
Mr. Shoshani has extensive experience with multiple communication protocols, integration with third party systems and end-user interfaces. He also designed and developed many monitoring, communication and logic components used to create robust telco-grade solutions.
Yaron holds a BSc. and MSc. (cum laude) in Computer Science from Bar Ilan University in Israel.