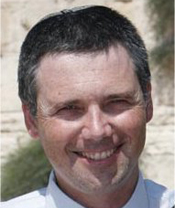 Dadi Freund, PMP
Head of Customer Service - Exent
As Head of Customer Service for Exent, Mr. Freund is responsible for all customer service efforts in support of the company's premium subscription and ad-supported product lines, including the newly launched GameTanium Mobile™ service. Working with a team of seasoned professionals in Exent's Bethesda, MD customer care center, Mr. Freund oversees both end user and managed service support for major telco and operator partners through support channels that include phone, chat, remote and sms. Mr. Freund is also responsible for all outsourcing and training efforts.
A 12 year veteran of the company, Mr. Freund joined Exent as Support Manager before serving in roles of increased responsibility that included Director of Project Management and Director of Customer Support. During this time, Mr. Freund played an integral role supporting project management and technical integration efforts for key North American partnerships, including Verizon, Comcast, Bell Canada, Yahoo and Frontier Communications.
Mr. Freund brings over 16 years of experience working with major technology corporations to support their end users, beginning his career in the medical software industry with Winsoft Technologies. Mr. Freund is a graduate of Fairleigh Dickinson University, where he received a B.A. in Arts and Computer Science along with an M.A. in Administration. He also earned a Project Management Certification from the Project Management Institute.