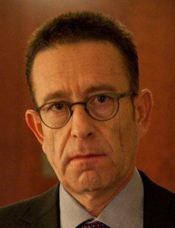 Amnon Bergerbest
Vice President Human Resources
As Vice President of Human Resources for Exent, Mr. Bergerbest oversees the company's Organizational Development & Human Resources activities, working with a team of seasoned professionals to develop the company's growth infrastructure and improve employee well-being.
Mr. Bergerbest brings more than 25 years of experience building and managing HR teams in the advanced technology sector, having worked closely with over 100 companies ranging from prominent startups to publicly traded companies. Mr. Bergerbest also brings vast experience working with leading Venture Capital firms in Israel and the US, both with portfolio companies and internally with the VC teams.
Mr. Bergerbest's background also includes substantial teaching experience, having taught managerial courses on leadership and human resources for MBA students at the IDC Interdisciplinary Center Herzliya and ONO Academic College.
Mr. Bergerbest is a graduate of the Tel Aviv University, where he received a B.A. in Psychology (Magna Cum laude) along with an M.A. in Social and Industrial Psychology (Magna Cum laude) from Bar- Ilan University.