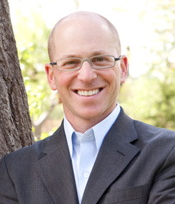 Jason Akel
Vice President, General Manager, Premium Services - Exent
As Vice President and General Manager, Mr. Akel leads Exent's division responsible for creating, operating and marketing private label/co-branded game services with large corporate partners. Managed Services deploys to partners all of Exent's business models (subscription, purchase, ad-supported, free and freemium) and platforms (PC, mobile, tablets and TV). In his role, Mr. Akel oversees consumer marketing, channel marketing, client services, creative services and customer service aspects of the business.
Prior to joining Exent, Mr. Akel worked with TheKnot.com, CheapTickets.com and other companies as a new media advertising and marketing professional. Most notably, Mr. Akel led Trymedia Systems, Inc. - now a division of RealNetworks – helping to develop the company into a leading digital game distributor. While at Trymedia, Mr. Akel led consumer and key partner strategy and engaged in strategic business development, helping to attract AOL, Earthlink, Major League Baseball, Yahoo! and more than 200 other partners to the company. Akel also consulted for game publishers like Encore, TikGames and Funkitron and game portals/aggregators such as Cartoon Network and Boonty.
Mr. Akel has also worked with Warner Bros., the Disney Channel and All American Television in both production and corporate studio roles. He produced the motion picture Returning Mickey Stern, which won top prizes at three international film festivals, and launched CastOurMovie.com in 1999, a web site inviting the public to vote for the stars of the film – a Hollywood first.