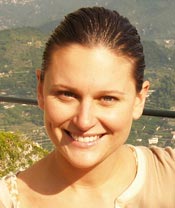 Christina Kuzma Burnett
Chief Marketing Officer – Exent
As Chief Marketing Officer for Exent, Ms. Kuzma oversees the company's corporate marketing & communications, content & merchandising, and creative services. Working with a team of seasoned professionals, Ms. Kuzma shapes the company's product positioning and programming strategy to entertain millions of gamers.
Ms. Kuzma is a veteran of the digital entertainment industry, having served as Senior Vice President, Product & Merchandising for On Broadband Networks – a joint CBS venture between Showtime Networks and Broadband Libraries - the latter of which she co-founded in 2004. Previously, Ms. Kuzma worked at Viacom's Simon & Schuster Interactive as the Director of Sales & Licensing, where she was credited in more than 100 games and software products across all genres and platforms. In this role, she also started a domestic licensing program, expanded the international effort, and opened many alternative sales channels in the U.S. and abroad to drive the company's bottom line revenues.
Ms. Kuzma is a graduate of the University of Florida's College of Journalism & Communications, where she earned her degree in Telecommunications, Media Marketing/Management.